Full List of Training Sessions Below!
We're so excited you'll be joining us! Here's how the event will unfold...
   Daily Videos. Each day June 1-3, all videos will become available, at 6 pm ET | 3 pm PT (time zone converter). There are also live calls at 12 pm ET some days, as noted below. In total, there are 4-5 talks per day, and each one is between 45-90 minutes. 
   Replays Available for 48 Hours! Recordings of ALL sessions will be available for free viewing for 48 hours, so you can watch when it's most convenient for you in your day and in your time zone!
… or scroll down to view the full list of schedules and topics for the entire week below!
LIVE Opening Keynote
(75 mins)
LIVE OPENING KEYNOTE: Self-Compassion: An Antidote to Shame
Featuring:
Christopher Germer, PhD
Kristin Neff, PhD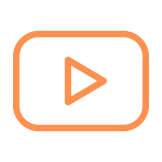 Training Sessions
(60-90 mins)
Gabor Maté MD, CM
Compassion as a Path for Healing Trauma and Shame (includes Demo)
Gain a deeper understanding of trauma, shame, and compassion — and the different ways these terms may be interpreted

Learn how traumatic experiences contribute to the formation of shame, and explore the multifaceted expressions of shame in individuals' lives, offering insights into its far-reaching impact

Experience a captivating clinical demonstration, as Dr. Maté employs the transformative method of Compassionate Inquiry to help a client work with shame
Rick Hanson, PhD
Shame in Relationships: Healing Mistakes, Regret, and Remorse
Understand the importance of admitting mistakes in relationships, and learn to help clients do this without sinking into shame 

Explore ways to create a compassionate container for the therapeutic process; and get insight into particular issues that arise in couples counseling

Discover why a sense of worth and goodness, and the power of self-forgiveness, can be transformative in the healing of shame
Deran Young, LCSW
Shame, Vulnerability, and Resilience
Gain insights into the intricate development of shame during early childhood, drawing upon Erikson's Stages of Development as a framework for understanding its various manifestations

Deepen your understanding of Brené Brown's influential Shame Resilience Theory, exploring its key concepts and practical applications in supporting clients to navigate and overcome shame

Reflect on the profound impact of the therapist's personal relationship with shame, exploring how self-awareness and self-compassion can enhance the therapeutic process and foster a safe and empathetic space for clients
Deb Dana, LCSW,
LIVE KEYNOTE: Nurturing Resilience: Exploring Polyvagal Theory and Shame in Therapeutic Practice (includes Demo)
Gain a comprehensive understanding of the basics of Polyvagal Theory, including its relevance to shame, trauma, and the autonomic nervous system's responses

Learn evidence-based practices aimed at fostering ventral regulation and addressing shame in therapeutic settings, facilitating the client's ability to regulate shame-based responses

Witness a client demonstration that showcases the integration of Polyvagal Theory and shame resilience, providing practical insights into how these approaches can effectively address and transform shame experiences in therapy
* While a recording of this session is available in the Training Package, it is not included in the 14 Continuing Education credits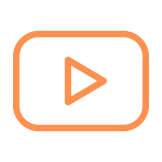 Training Sessions
(60-90 mins)
Paul Gilbert, FBPsS, PhD, OBE
From Self-Criticism to Self-Compassion: Insights on Shame and the Inner Critic (includes Demo)
Understand social mentality theory which posits that caregiving and care-seeking systems are activated when we are being self-compassionate, and receive instruction on how to help activate these systems

Examine the conditions under which people develop an inner critic, and learn how to work with it in a clinical setting, from developing awareness to fully letting go

Watch Paul in a clinical demonstration of Compassion-Focused Therapy
Sydney Spears, PhD, LCSW
Exploring Body Oppression and Body Shame with Mindful Self-Compassion
Discover the importance of understanding body oppression and body shaming in trauma healing, particularly in relation to culturally diverse bodies, socially non-dominant bodies, and bodies that have experienced violation.

Learn strategies to validate clients' experiences of body oppression, shaming, blaming, anger/rage, and loss, understanding that these sources of shame are systemic, interpersonal, and false 

Experience guided practices for mind-body awareness, and self-compassionate body authority
Shari Geller, PhD
Unpacking the Power of Therapeutic Presence: Navigating Shame with Compassion
Discover the transformative power of therapeutic presence in fostering deep engagement with clients across various dimensions — physical, emotional, cognitive, spiritual, and relational

Explore the relationship between presence and shame, and its impact on both the therapist and the client

Examine prevalent obstacles that hinder the cultivation of presence, and acquire practical strategies to overcome them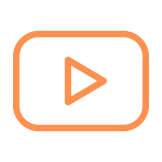 Training Sessions
(60-90 mins)
Jorge C. Armesto, PhD, C-IAYT
Susie Fairchild, MA
Self-Compassion in Psychedelic-Assisted Psychotherapy: A Framework Rooted in Deep Ecology
Walk through G.A.R.D.E.N.; an ecological framework for bringing self-compassion to the different components of Psychedelic-Assisted Psychotherapy (PAP)
Explore the research on practices mindfulness, self-compassion, and psychedelics
Learn practices for cultivating self-compassion in psychotherapy for both clinicians and clients
* While a recording of this session is available in the Training Package, it is not included in the 14 Continuing Education credits
Shelly P. Harrell, PhD
Soulfulness: A Path to Healing Shame and Cultivating Inner Strength
Discover "soulfulness," a way of

contacting and attuning with our interconnected, inner-aliveness and deep soulful experiencing

Learn how shame can originate from dynamics of control, dominance, and oppression; and how soulfulness can heal these wounds of believed inferiority

Explore how to work with shame by coming into compassionate  recognition, reconnection, and reclamation of our humanness 
Martha Sweezy, PhD
Working with Shame through Internal Family Systems (includes Demo)
Experience a demonstration of IFS being used to guide a client through a compassionate process of addressing and healing shame (begins at: 16:34)

Understand the key principles of the IFS model, and how these operate in the process of healing shame in particular

Appreciate the significance of perceiving shame as an active process, encompassing both internal experiences and interpersonal dynamics — and how compassion and shame are mutually exclusive
Kamilah Majied, PhD
Releasing Shame to Assess and Eliminate Racism, Sexism, and Ableism
Explore the value of compassion practices for releasing shame related to internalized sexism, racism, ableism, and other forms of oppression

Discover how releasing shame can help us act powerfully to end oppression and move towards the flourishing of all life

Experience a guided practice for examining our unconscious bias towards aspects of ourselves and others
June Tangney, PhD
A Review of the Research on Shame and Guilt
Refine your understanding of the difference between shame and guilt — it's not as simple as "Guilt is good; shame is bad."

Gain context for the new generation of shame research by critically reviewing work of the past 30+ years

Receive a new roadmap for resolving problematic shame and guilt, and learn how self-compassion is key to the process